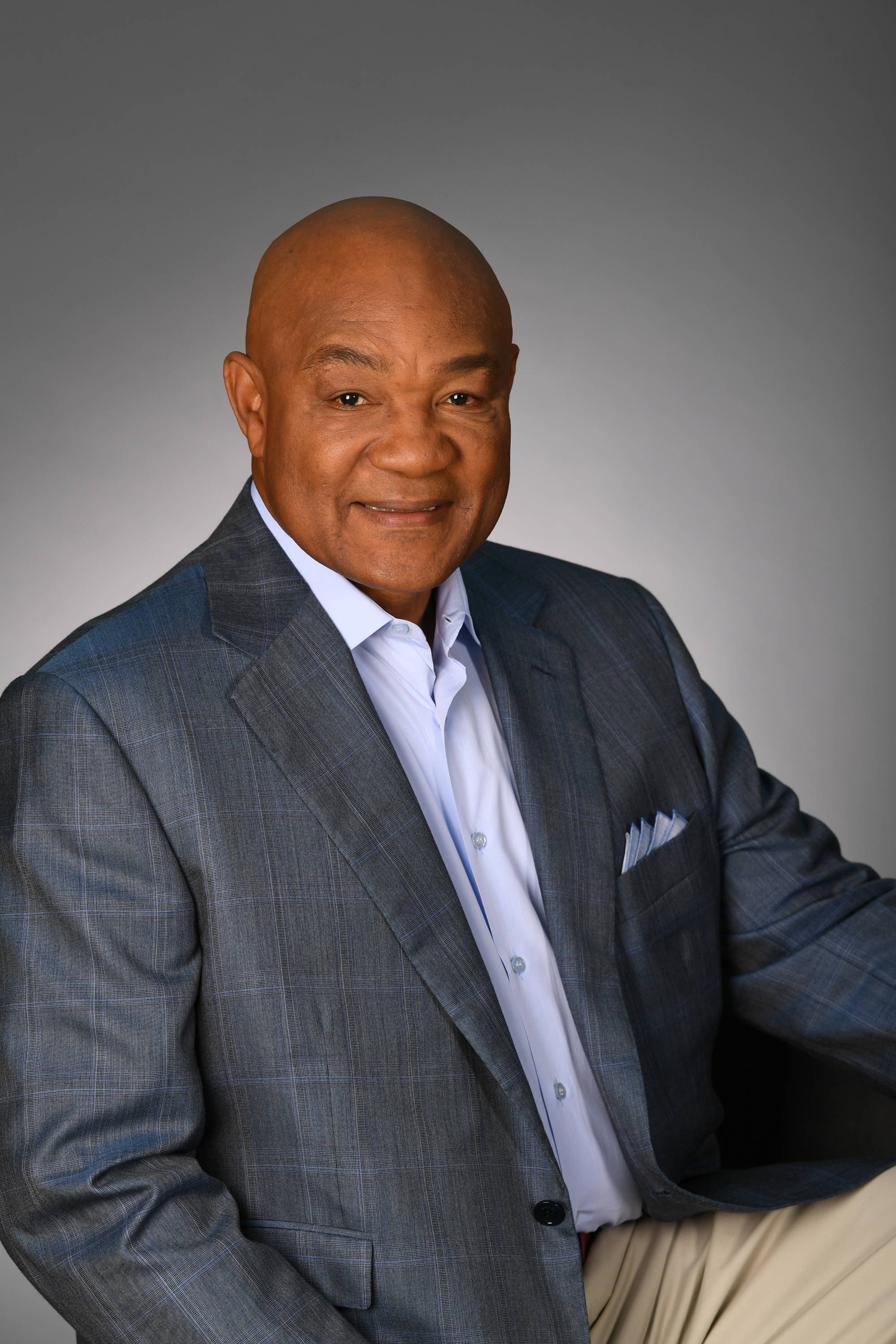 George Edward Foreman
Born to J.D. and Nancy Foreman on January 10, 1949, in the town of Marshall, Texas. An impoverished youth, Foreman often bullied younger children and didn't like getting up early for school. Foreman became a mugger and brawler on the hard streets of Houston's Fifth Ward by age 15.
From Thug to Boxer
Luckily, he was saved by the Lyndon B. Johnson Job Corps, a program developed to help disadvantaged kids by teaching them vocational job skills. Foreman traveled to California which is where he met Doc Broaddus, who was a Job Corps counselor and a boxing coach. It was Broaddus who encouraged Foreman to become a boxer.
Once he began to train at the gym, Foreman rapidly established an impressive amateur record. The culmination of his amateur boxing career came at the 1968 Olympics in Mexico City, where he won a gold medal in only his 25th amateur fight. He got extra attention when he brandished an American flag after his win.
"There was a big element of patriotism in what I did; being in the Olympics, you couldn't help but love your country more than before," Foreman said in his autobiography By George. "But I meant it in a way that was much bigger than ordinary patriotism. It was about identity. An American - that's who I was. I was waving the flag as much for myself as for the country. I was letting everyone know who I was and at the same time saying that I was proud to be an American."
In 1969, Foreman turned professional and within two years, Foreman was ranked the No. 1 challenger by the WBA and WBC. By 1972, Foreman had a perfect 37-0 record which included 35 knockouts.
Foreman got his shot at the world heavyweight championship when he fought Joe Frazier on January 22, 1973, in Kingston, Jamaica. Frazier was the favorite going into the bout, but Foreman knocked him down six times en route to a second round knockout. An unprecedented TV audience watched Foreman become the champ because the fight was HBO Boxing's first-ever broadcast.
After becoming the champion, Foreman successfully defended his title twice. He beat Puerto Rican heavyweight champion Jose Roman in only 50 seconds, which at the time was the shortest heavyweight championship match ever. Foreman also beat Ken Norton, who had just beaten Muhammad Ali, in a mere two rounds. Winning those two fights then set up one of the most famous fights in history: "The Rumble in the Jungle" between Foreman and Muhammad Ali.
Ali used a tactic later known as "rope-a-dope" to wear out Foreman who threw hundreds of punches during the fight. Then in the eighth round, Ali unloaded with a series of punches that knocked out Foreman and allowed Ali to regain the heavyweight championship of the world.
Since the early 1990s, Foreman had discovered his talent for salesmanship, and by the end of the decade, he was making millions off of his appearances in infomercials marketing the George Foreman Lean Mean Grilling Machine. To date, more than 100 million of the units have sold worldwide.
Foreman also spent over a decade promoting Meineke Car Care Centers and grew the business to over 1000 franchises. He has now successfully launched a line of environmentally safe cleaning products, exclusive line of personal care products, a prescription shoe for diabetics to prevent amputations, a restaurant franchise called UFood Grille, 10 books, and the list continues to build.
Foreman tends to his ministry at The Church of the Lord Jesus Christ where he preaches four times a week. He also loves spending free time with his family on his ranch in Marshall, Texas.
OUR 2023 CONFERENCE CO-HOST

Accelerate your success with frictionless financing and expert advice that breaks down the barriers to growth for every entrepreneur. Working with NBC, gain a financing partner for the future, ensuring your business has the capital it needs to seize every opportunity and grow without limits.
National Business Capital. Grow to Greatness.